The core of the experiment is the generosity of the interviewees who shared their knowledge, intuitions, and ideas. In the alphabetic order (using their surnames), they are:
Nastja Ambrozic, Isabel Beavers, Andrea Botero, Ruth Catlow, Jaz Hee-jeong Choi, José Luis de Vicente, Eva Debevc, Marketa Dolejšová, Felipe G. Gil, Anab Jain, Taro Knopp, Roberto Martínez, Salas Mendoza Muro, Martyna Miller, Sonja Nielsen, Javier Orcaray, Alexandra Pirici, Jana Putrle Sridc, Super Eclectic, Thibault Pradet, Laine Rettmer, Lilian Weikert y Sara Zanini.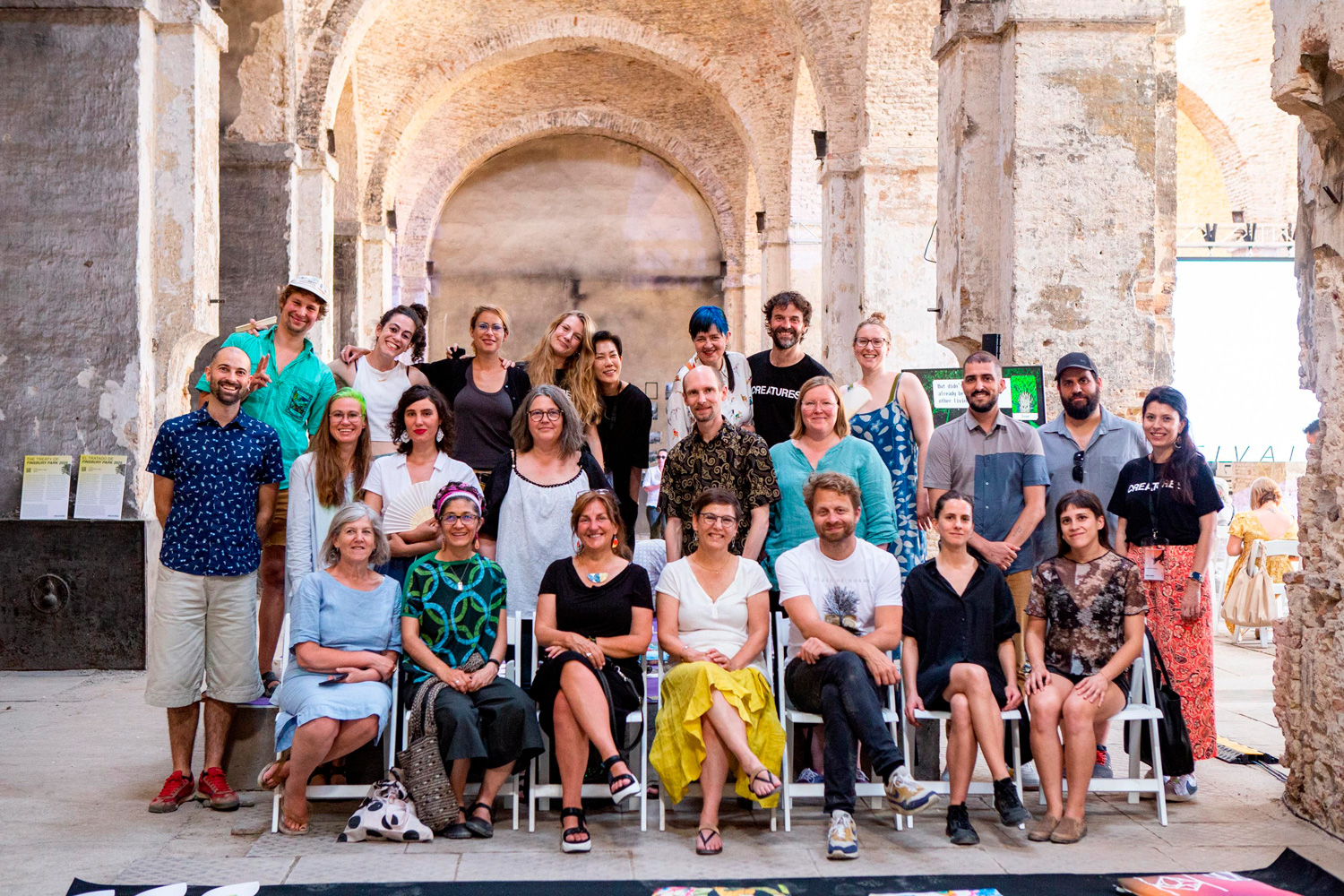 The team who made this experiment possible:
Ethel Baraona, who led the storytelling, editing and publishing.
Paco González, who led the data and scientific reporting.
Christian Flores, who led the video and sound production, including the short films about the Messages in A Bottle project as well as the CreaTures Festival.
Fernando de la Vega, who led the website design.
Super Eclectic, who led the production of graphic elements and designed the festival catalogue.
Malena Burghardt, who led the logistics for production.
Jaz Hee-jeong Choi (RMIT) and Felipe G. Gil (ZEMOS98), who co-led the experiment.
This experiment builds on the work of many creative practitioners and researchers who have participated in the CreaTures project, especially the consortium members. See the whole team. Of those, Markéta Dolejšová, Lara Huston, Ann Light, Tuuli Mattelmäki, Joost Vervoort, and Iryna Zamuruieva created the individual videos shown on the Background page. Thank you so much!